---
30 seconds automatic shutdown: when not in use, it will be automatically shut down after 30 seconds. 


Quick temperature measurement: Product temperature measurement is fast, 1sec temperature measurement.


High measurement accuracy: Low error value 0.2 degree, Provide high-speed and reliable measurement data.


Unit conversion function: Convenient conversion of Celsius / Fahrenheit, easy to use.


Backlight: Large clear LCD display, and high-brightness backlight for easy reading.


The product is a non-contact infrared thermometer, small and portable, with fast measurement speed, high accuracy and more safety.

Specifications:
Color: Purple
Measuring range: 32. 0°C-42 5°C (89. 6°F-108 5° F)
Measurement accuracy: + 0. 2°C (+ 0. 4 °F)
Resolution ratio: + 0. 1°C (+ 0. 2 °F)
Power supply: 3V 2 AAA battery (without battery)
Operating conditions: 16°C-35°C (60. 8F-95'F), Rhs<85 % 
Size: 149.9x94.5x44mm

Package Included:
1 * forehead temperature tool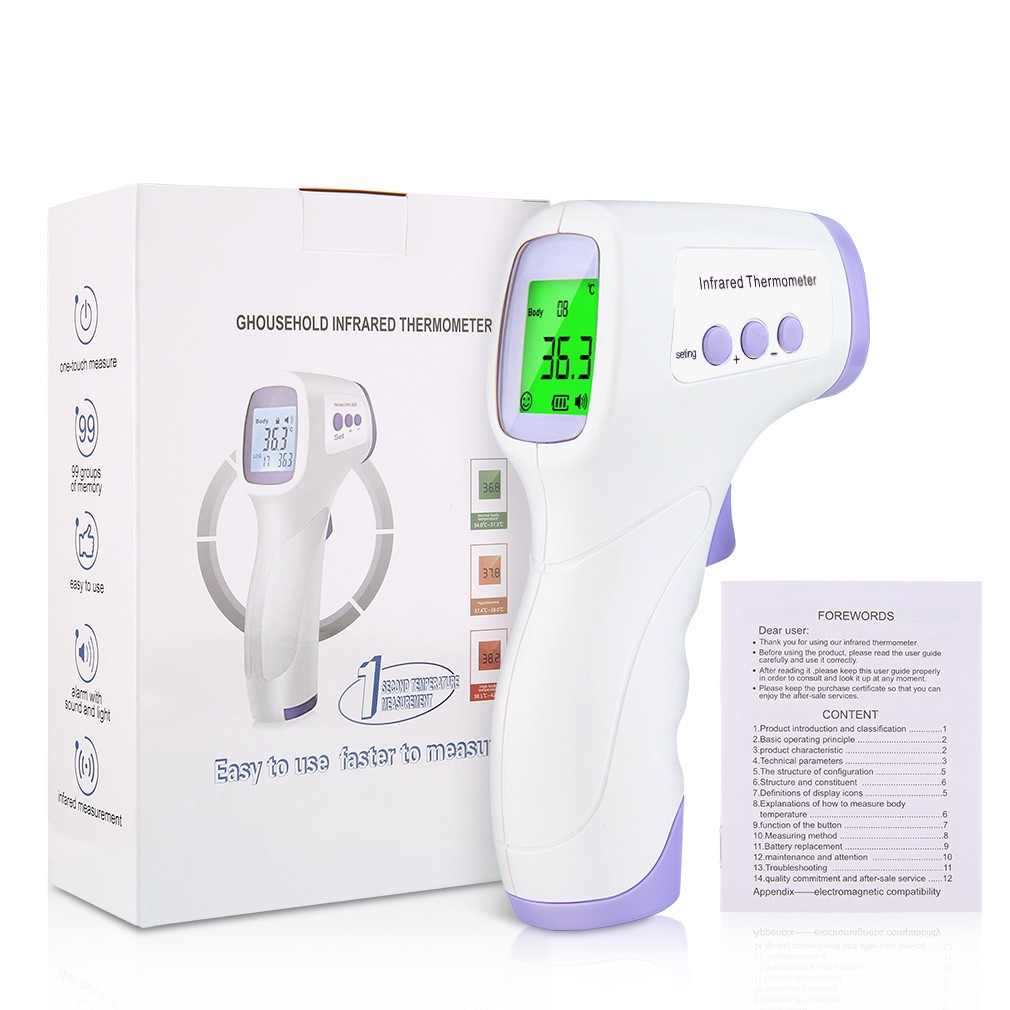 Testimonials
What our customers are saying
I've been ordering from these guys for quite some time now and honestly, I am very much satisfied about the quality of the product and service they provide. Thanks guys! Keep up the good work
I ordered a bracelet and a pair of sunglasses for my boyfriend for Valentine's Day and my order arrived in 6 days... on the DAY! He loved it!
Good products, good prices and fast delivery. Good combination :)
Received a faulty product. Contacted the after sale service and immediately they organised to send a new one in less than 24 hours. Just received my replacement order and it looks great. Thanks guys.
Cool store with amazing prices. Excellent shipping time. Ordered twice and both time very happy with my orders. Thanks guys!
Thank you so much for super fast delivery!
I saw a similar product somewhere else with a cheaper price and when I told them, these guys not only matched the price, they also gave me 10% discount. Super happy!
I read all the positive comments so I decided to give it a shot and bought myself the luxury 7pc turkish bath set. Honestly, it was quite expensive for me but this is the best investment I have ever made in my life. Guys, if you have the budget buy that 7pc Luxury Bath Set. you will not be sorry!