---
 • Exquisite chess pieces, comfortable hand feeling, and structural durability. These pieces are very well designed and give a nice feeling if you are a chess lover. An excellent gift for anyone who plays chess.
• Natural, natural smudge, color refinement, different postures, bottom flocking cloth, stable and not hurt the board, the overall weight, smooth and smooth nature.
• Carefully carved, finely contoured, smooth and shaped, rustic appearance is more childish, finely carved, outlines are fully displayed, the knife is shaped, and the shape is fine.
• The storage board is made of MDF board with high-pressure pear surface. The board holds down one side and the other side is tilted up, that is, the seesaw type design. When the board is opened, the board can be placed under the board, which is convenient and practical.
• Resin material, resin is synthetic resin, its line is smooth and bright texture is rich, resin has high precision, good brightness, sharp edges, not easy to wear, not easy to scratch color rich, shape effect, environmentally friendly and so on.  
• 1.8cm Chessboard size: 44 x 44 x 1.8cm - Weight: 2.5kg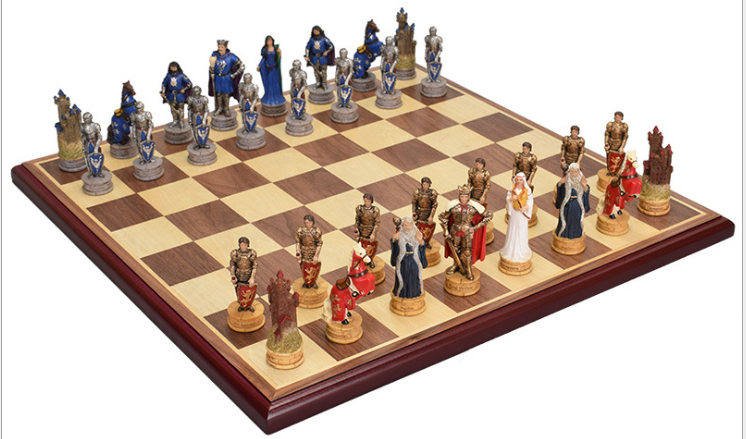 5.5cm Chessboard size: 37.5 x 37.5 x 2.5 cm (13.33 x 13.33 x 0.98 inch)
Weight: 2.10kg

Model A set: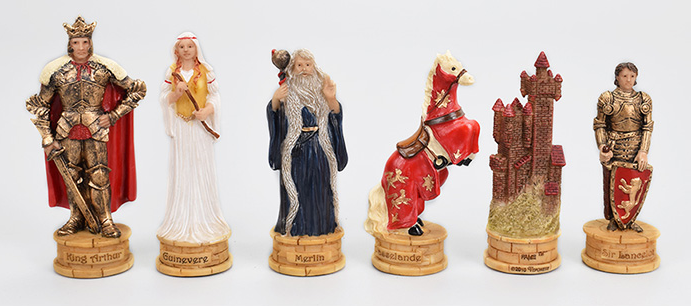 Model B set: